-ON THE BOARDS-
We are happy to share some preview images of a new project we've been working on in Holliston Mass.
The project creates a brand new wonderful outdoor dining environment for patrons of a venerable local icon in Holliston's downtown area.
Casey's occupies a former rail station and lies directly adjacent, as one might expect, from what is now known as the Holliston Rail Trail. The project takes advantage of this adjacency by creating direct pedestrian access to the outdoor dining space in what we believe to be the first purpose built project to interface with the Holliston Rail Trail.

View from Rail Trail side: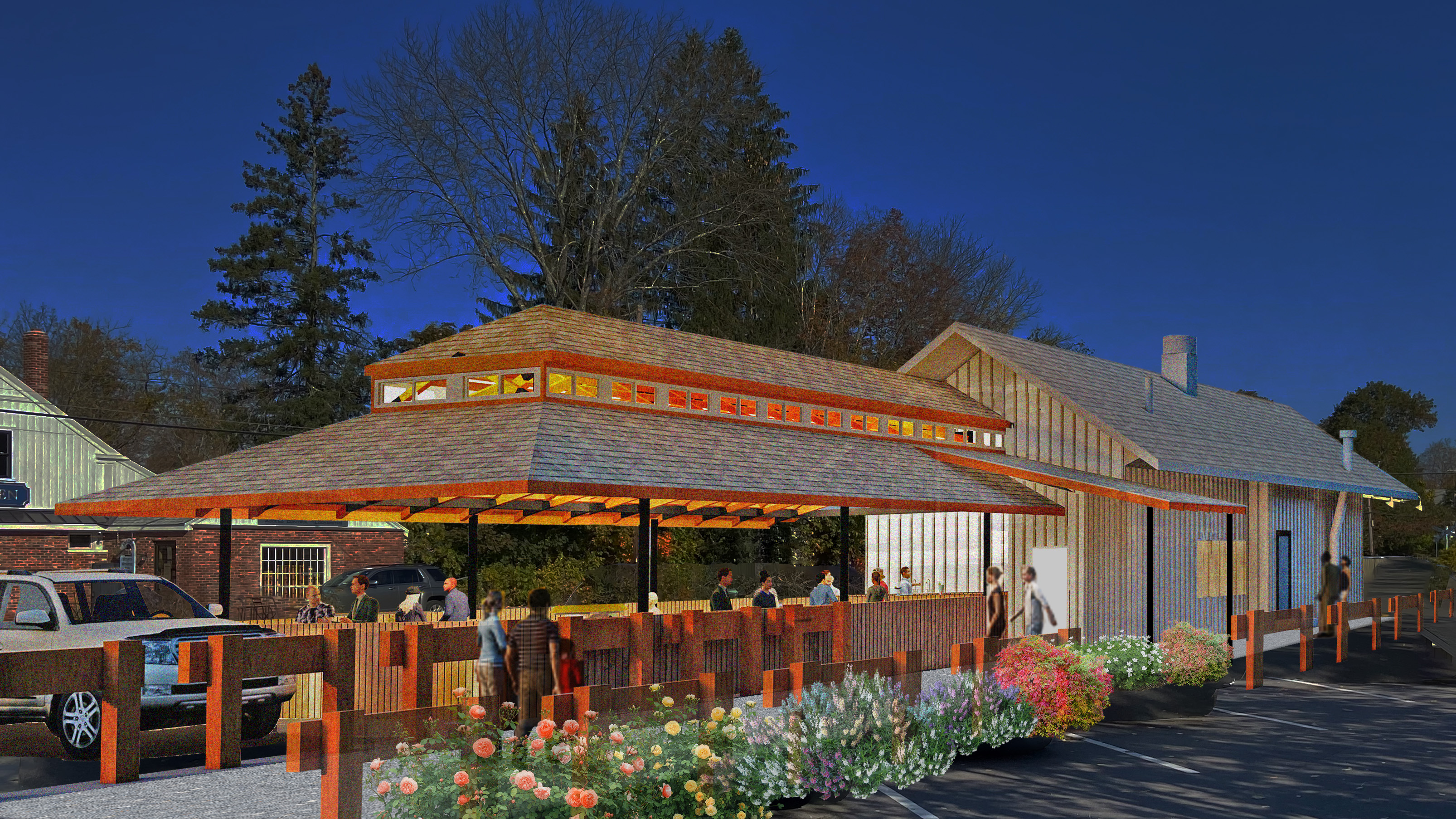 The project is in keeping with the feel of the historic downtown district while creating a totally new amenity not currently available in Holliston.
View from Railroad Street side: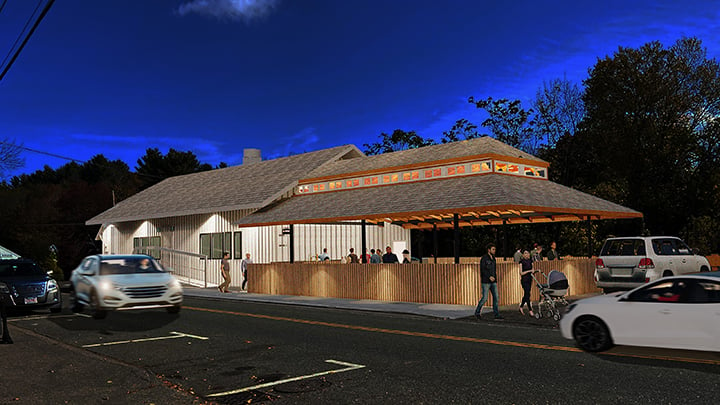 We look forward to sharing updates as this project moves forward.
More information on the Holliston Rail Trail
#OnTheBoards #RetailAndHospitality #Restaurant #NewConstruction #Addition