LABORATORY DESIGN
SCIENCE, RESEARCH & TECHNICAL SPACES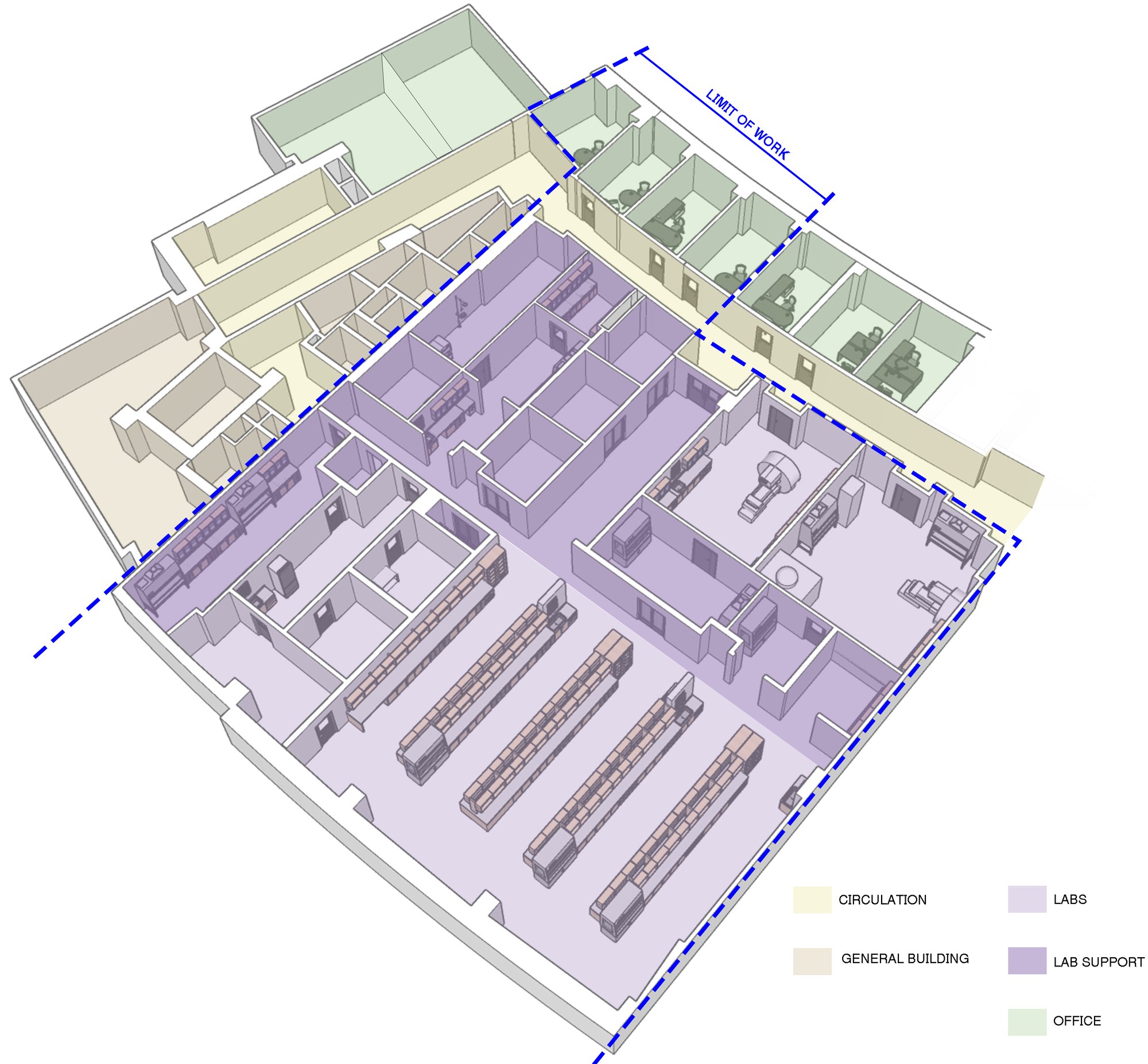 LABORATORY PLANNING
Our practice combines laboratory technical planning and academic space planning, with a rigorous process and our own developed tool sets to create valuable solutions for our clients. A valuable plan provides a clear vision and an improved understanding of an institution's existing resources, future possibilities, and a pathway forward.
Utilization analysis
Optimization and space assessment
Core facilities assessment
Fit planning
Suitability assessment
Strategic planning support
Technical space
Grant proposal planning support
Accessibility and compliance assessment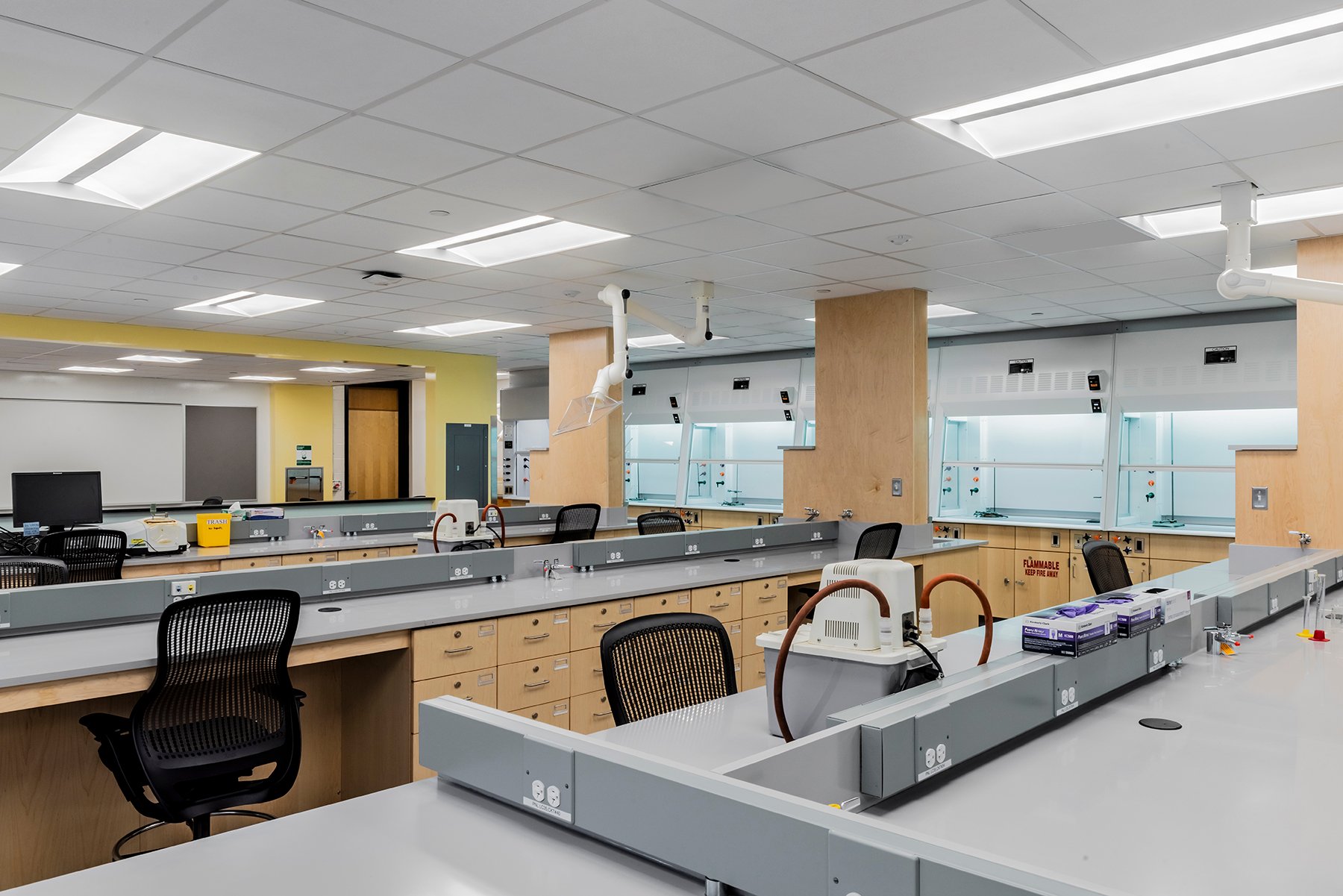 LABORATORY DESIGN
Our process combines deep technical knowledge with a client focused approach to deliver customized spaces to meet the demands of modern scientific research. Working with institutions, researchers and stakeholders we develop facilities which support and advance the scientific mission and purpose.
Biology
Organic Chemistry
Chemistry
Heavy Chemistry
Trace metals
Clean room
MRI/Imaging
Radio active (physics)
Space sciences
Environmental Chambers
Testing Chambers
Electronics
Laser
Vivarium
Surgical procedure rooms
Observation rooms
Psychology
Support
Core Facilities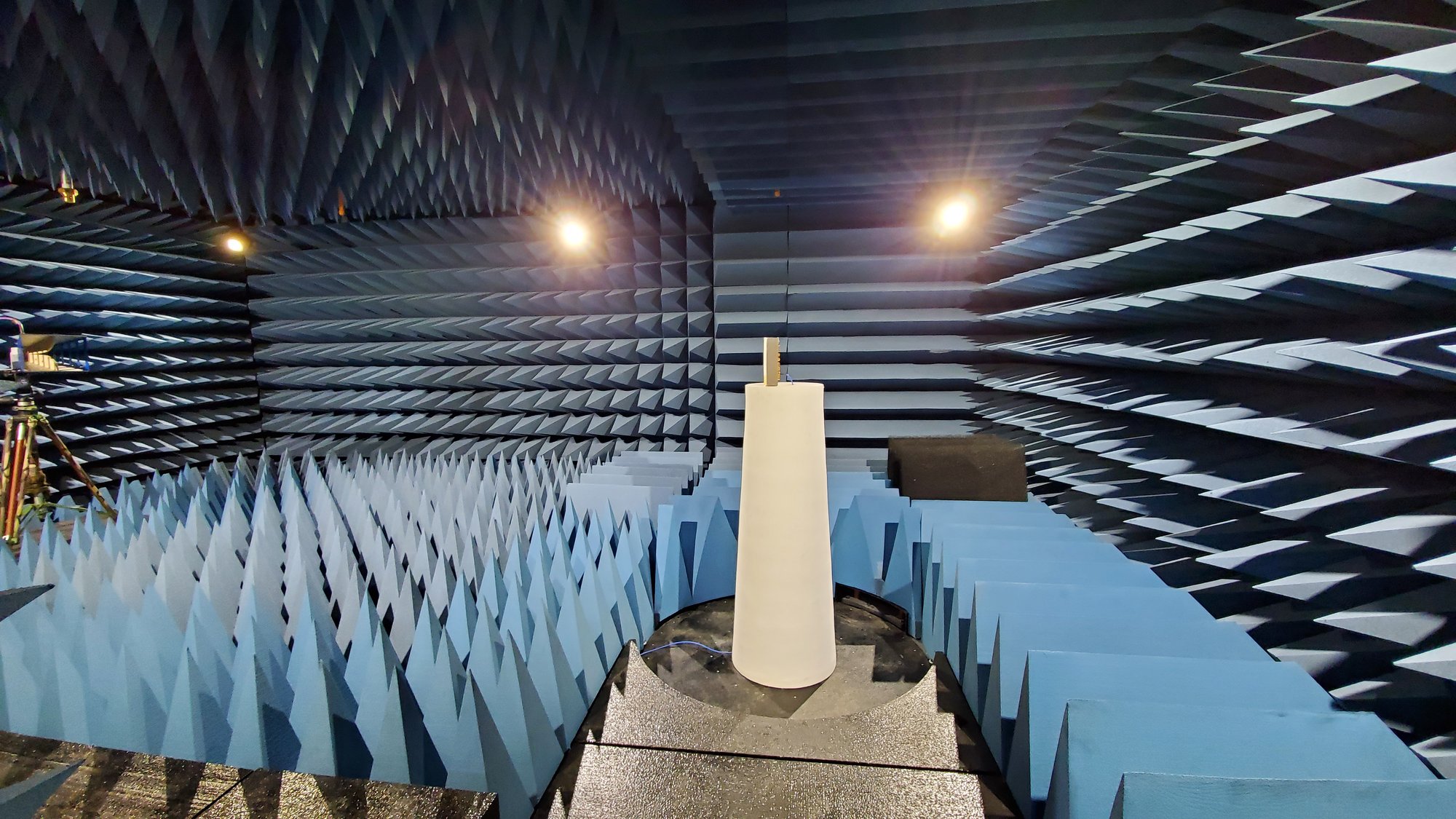 SPECIALTY RESEARCH AND ENGINEERING
Scientific research is by nature innovative and unique. The spaces which support these innovative practices are equally specialized. Our team works directly with researchers to create unique facilities for specialized research and scientific practices.
Satellite testing facility
Environmental testing chambers
Solar flash testing chamber
Nuclear physics
DNA research center and fish lab
Bio-Mechanics photography lab
Anechoic chamber
Microwave research facility
Bio-Safety
Clean Rooms
Trace metals research
Medical and analytical imaging
Health Sciences
Applied Sciences
With our laboratory and health sciences experiences our team creates a seamless experience between classroom, laboratory, training and practice experience.
Medical

Training

Public Health

Laboratory Testing

Medical Imaging



Administrative
Office and Collaborative
The workplace is an evolving program space post pandemic it is more collaborative than ever. Spaces that inspire collaboration and innovation add value to your team.
Office Administrative Suites

Presentation Suites

Support facilities


Innovation Centers
Engineering + Makerspaces
Facilities specifically designed for innovation, engineering, testing and practical sciences. Engineering and innovation centers designed to support collaborative innovation for teams.
Modeling Labs - AR, VR, digital labs

Rapid Prototyping labs

Testing and Certification Centers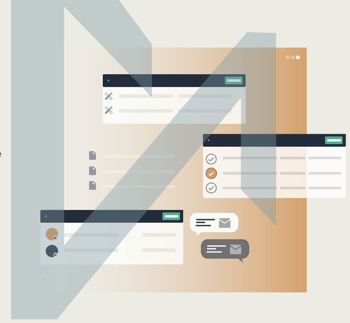 USER EXPERIENCE DESIGN
Our integrated design studio creates customized digital experiences which extend the design of the physical world into the digital realm. We can design the user experience through their entire interaction with you, your facility, and your brand. Whether it be customizing digital vendor services, or building a ground up product from scratch our team can help create solutions that complete your facility. Users, employees, and guests increasingly expect to be able to interact with their environment, employer, or businesses digitally. We'll help you build a seamless and unforgettable experience from beginning to end.
DIGITAL TWIN & REALITY CAPTURE
Accurate digital representations of the physical world, or digital twins, can be exceptionally helpful for planning, modeling, or operations purposes. Our team and our partners can help create accurate digital twins of your facilities accurate for your purposes. We can create a range of reality capture models from basic point cloud lidar captures, 3D modeled environments, VR/AR experiences, to digital twins depending on your needs.