R&R Landscaping
This project, centrally located on Rt. 16 in Holliston, MA, provides a permanent facility for a long time fixture in the Holliston business community.
Our firm completed permit documents for this project working closely with the owner, owner's contractor, and the pre-engineered steel contractor, to balance cost with value delivered.
Most businesses are small businesses additionally most modern small businesses will never construct a facility of their own, and those which do will build only once as a long term investment in the future of their business. These projects are the physical manifestation of the future belief in their business and their community which gives projects of this type a special importance for the business they support and a long term value oriented view.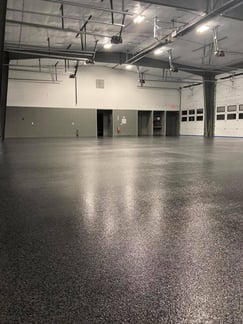 This project provides 5 drive thru bays for vehicle and equipment storage, a single standard bay, staff facilities and ample fleet parking to support the company's operations in all four seasons of operation.
The design utilizes a cost and schedule efficient pre-engineered steel design simplifying both on site construction and design reducing related costs. Holliston is a stretch code community and as a result the project exceeds energy codes with high efficiency HVAC equipment and a high R-value building envelope.
Photo Credit ©R&R Landscaping