Casey's Patio
This design to provide an addition to Casey's Public House in Holliston Massachusetts creates a new pedestrian friendly, lively and engaging outdoor dining space.

View from Rail Trail side: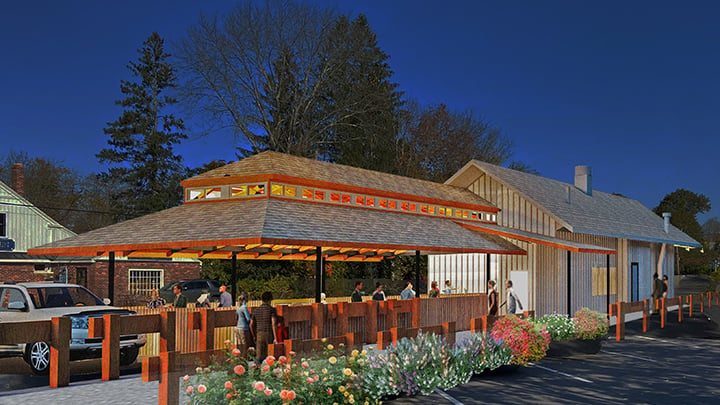 Casey's Public House occupies the former Boston and Albany Railroad station in downtown Holliston. The old Milford Branch line now long gone has been recently reclaimed as the Holliston Rail Trail (a section of the Upper Charles Rail Trail). The new design takes cues from the history of the space and is inspired by old rail station platforms of the era while engaging with the new modern use of the rail trail.
The project activates the streetscape and engages directly with the Holliston Rail Trail. We believe this to be the first purpose built project to engage with the Rail Trail in this way, once again bringing travelers back to engage with this old space in a new modern way.
View from Railroad Street side: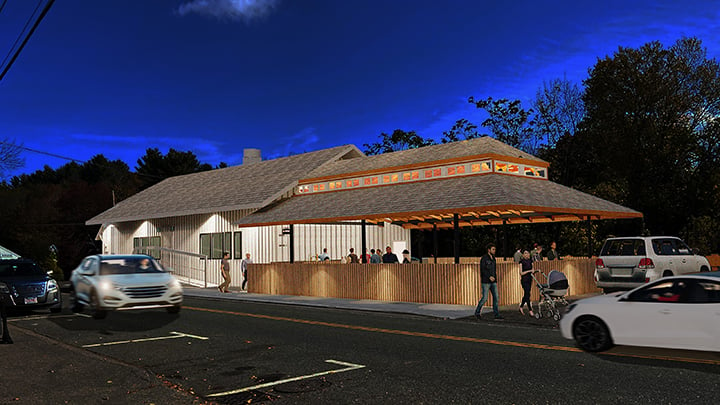 More information on the Holliston Rail Trail