Riverdale Development
This project redevelops an existing site to create new flex use commercial and light industrial spaces. A combination of high bay and low bay first floor with an upper floor office ready space allows for a broader range of uses geared towards micro businesses, startups, technical trades and 'incubator space' graduate businesses.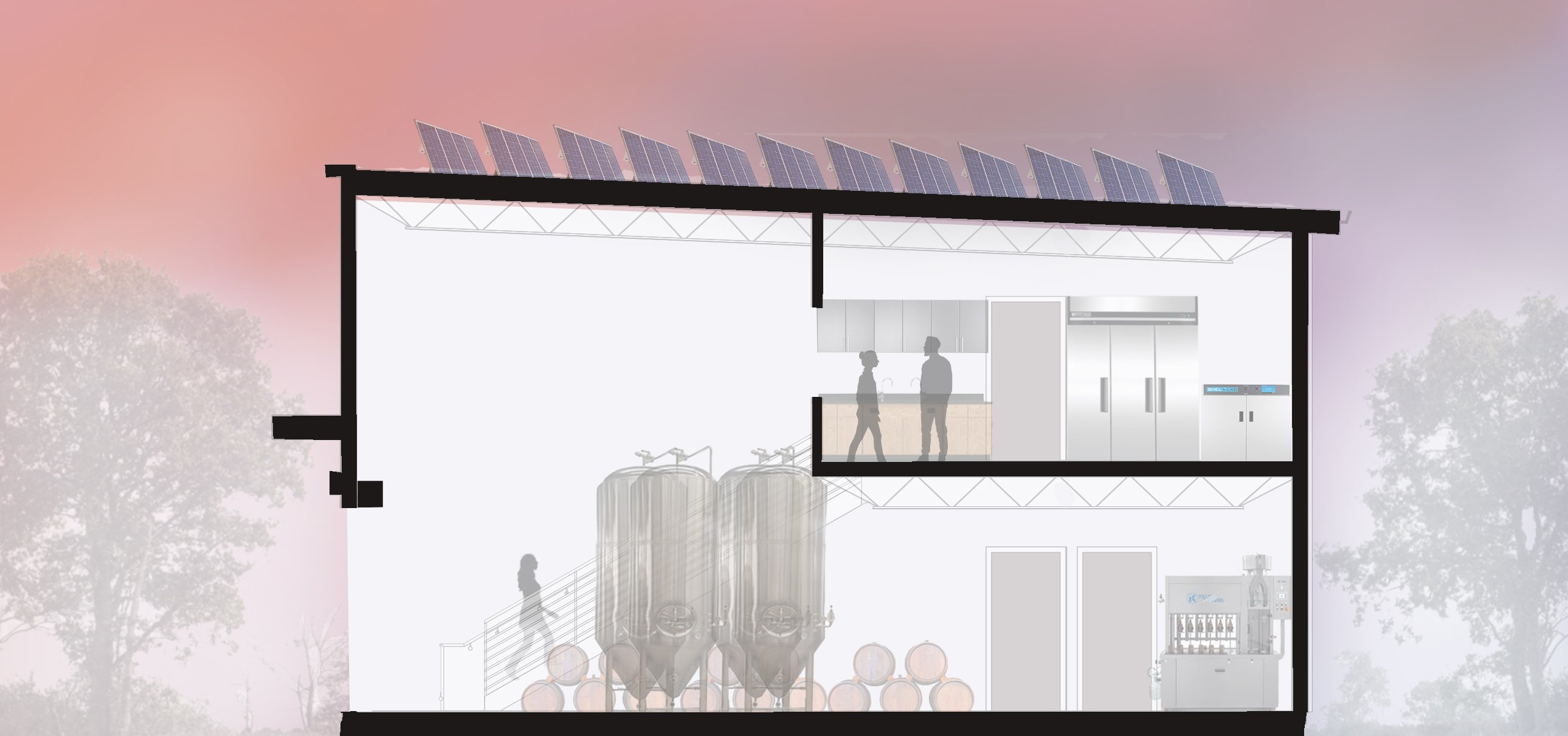 Each space is compartmentalized for future condo sale maximizing value to the owner by providing options for short term rental and long term sale of all or part of the property.
The roof is structurally designed to be solar ready and capable of carrying ceiling suspended loads in the high bay.
Economical and schedule friendly construction methods such as pre-engineered steel and standardized design details are combined with a modern aesthetic to help limit construction cost while maximizing return on investment by focusing construction costs on value items.