Rec Center and Guest Services
The project modernizes the guest services counter and access control station of this 20 year old facility and creates a new "quick cardio" area.
The reworked guest services counter addresses evolving needs of students, and more modern access control concerns on the modern college campus.
The quick cardio area recaptures a 90's style coffee shop cafe which was under utilized and provides a new cardio area serving students interested in a quick cardio workout between activities.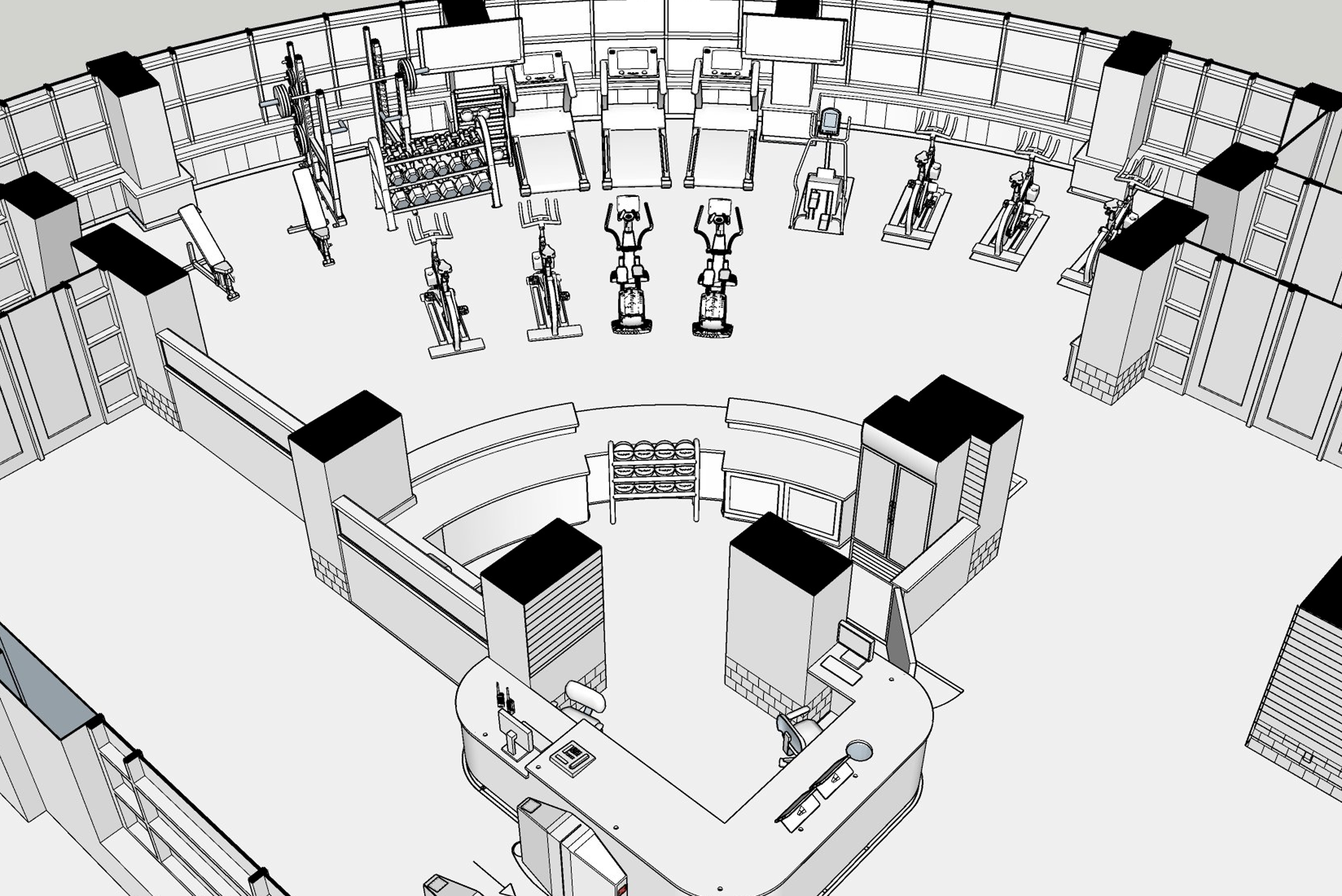 The project creates a new bike share rental space, and reworks the games area featuring billiards, ping pong and table games.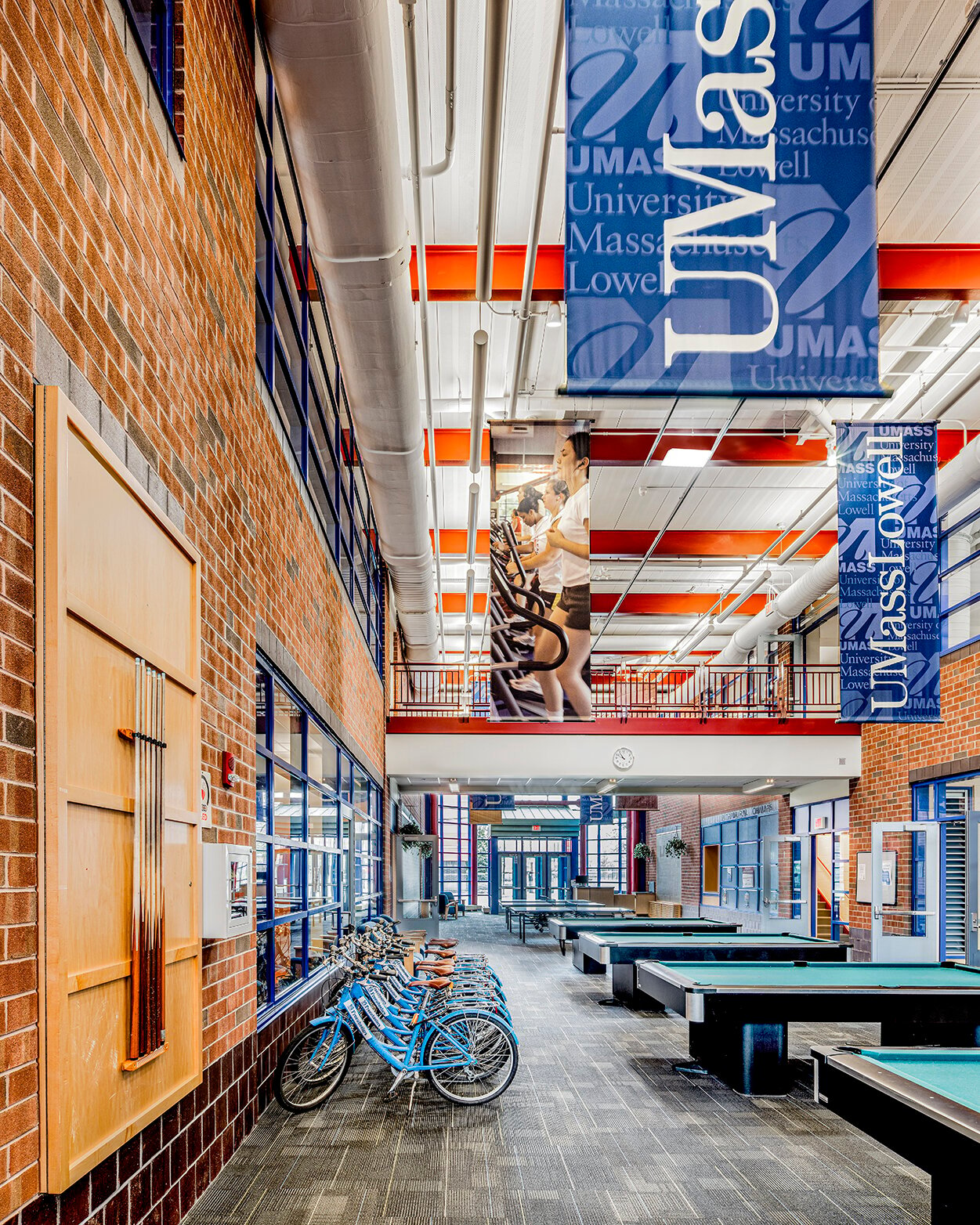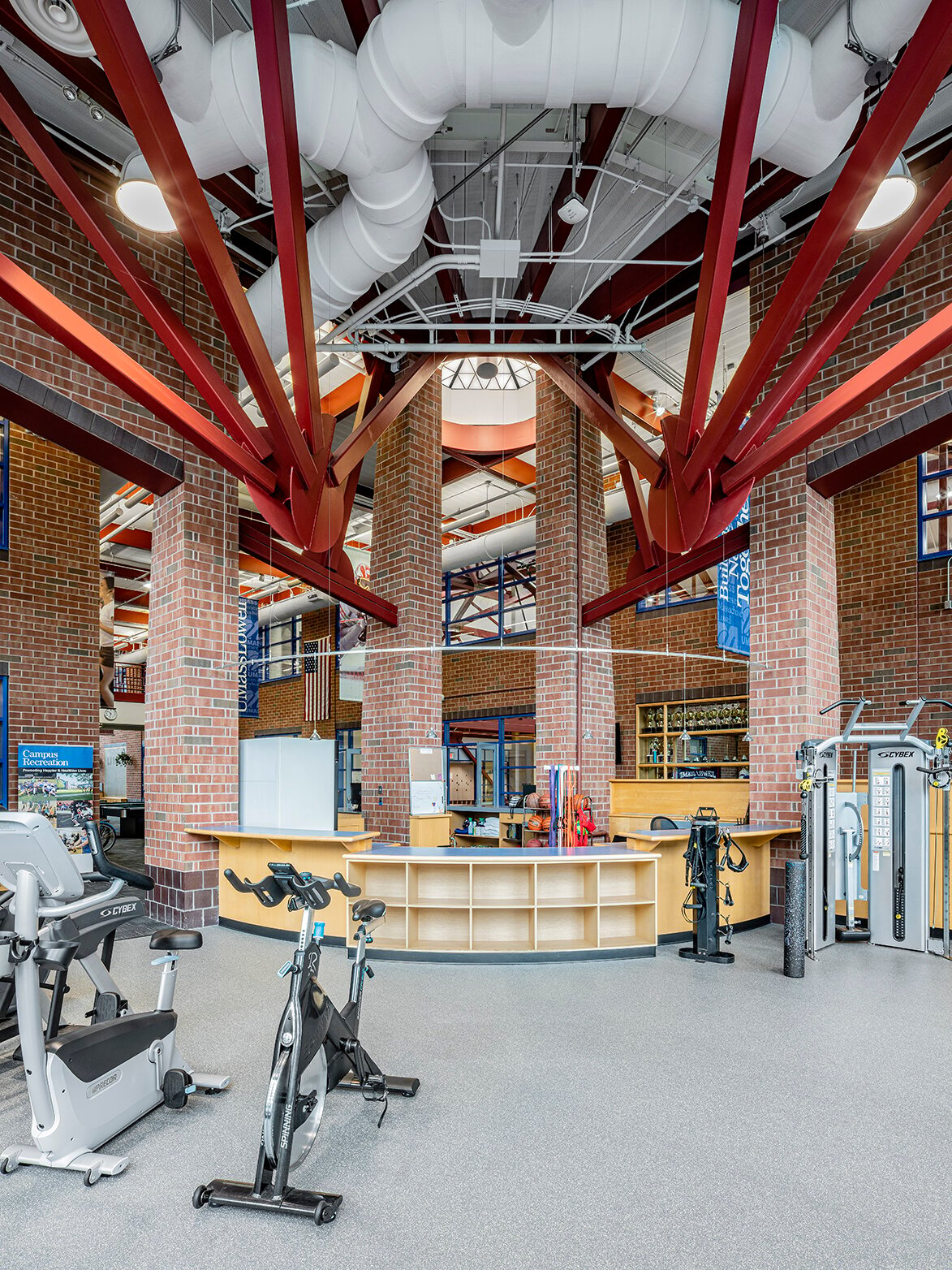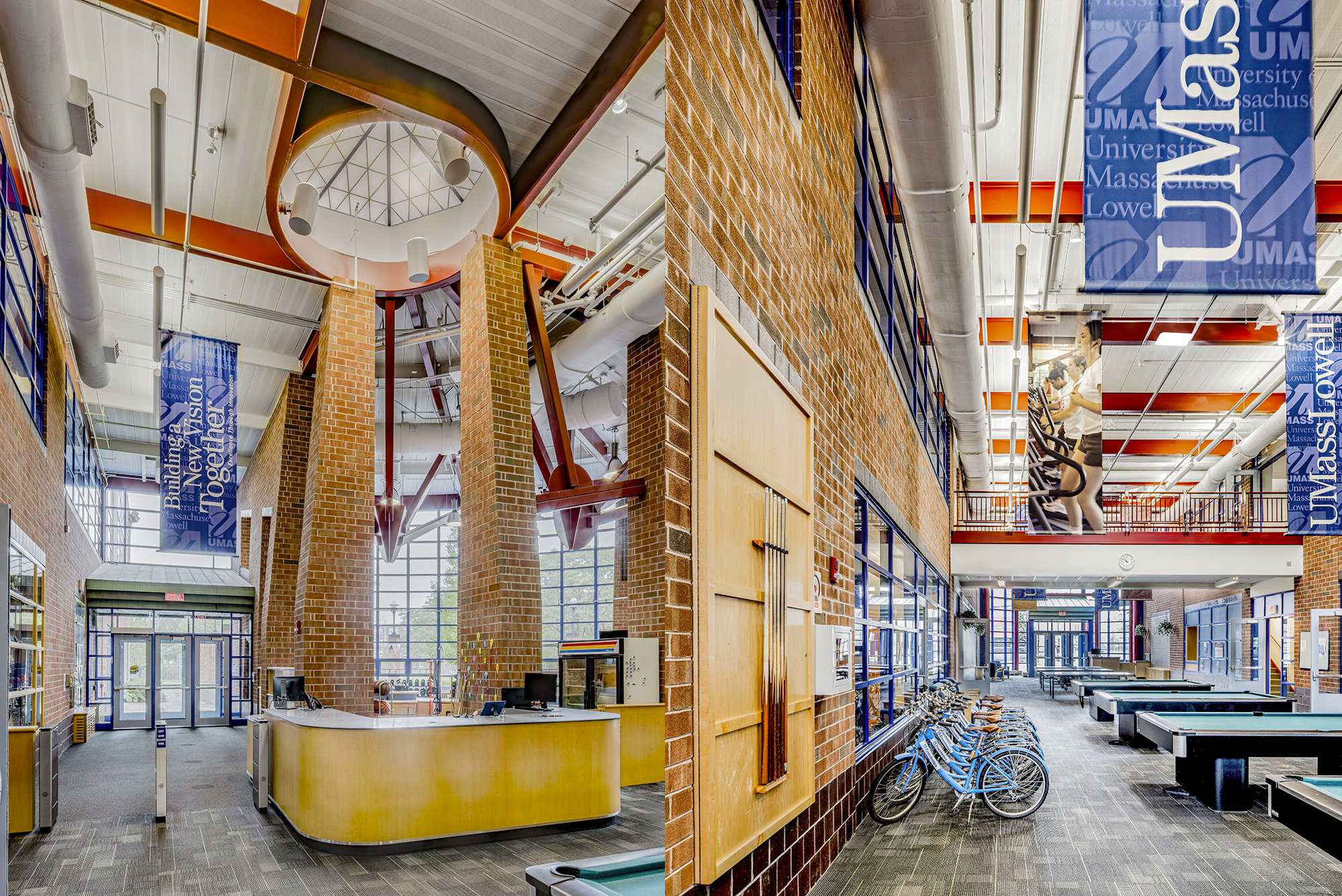 Photo Credit ©Keitaro Yoshioka