Percival Hall-Business School Renovation
A comprehensive Renovation
Our firm master planned and designed this multi-phase renovation of the Percival Hall Building on the main University quadrangle of Fitchburg State University. The project involved phased renovations over the course of 4 consecutive summers. Project creates a new centralized home for the University's Business School with advanced presentation suites, case rooms, classrooms, a research center, collaborative spaces, and faculty administrative spaces all under one roof.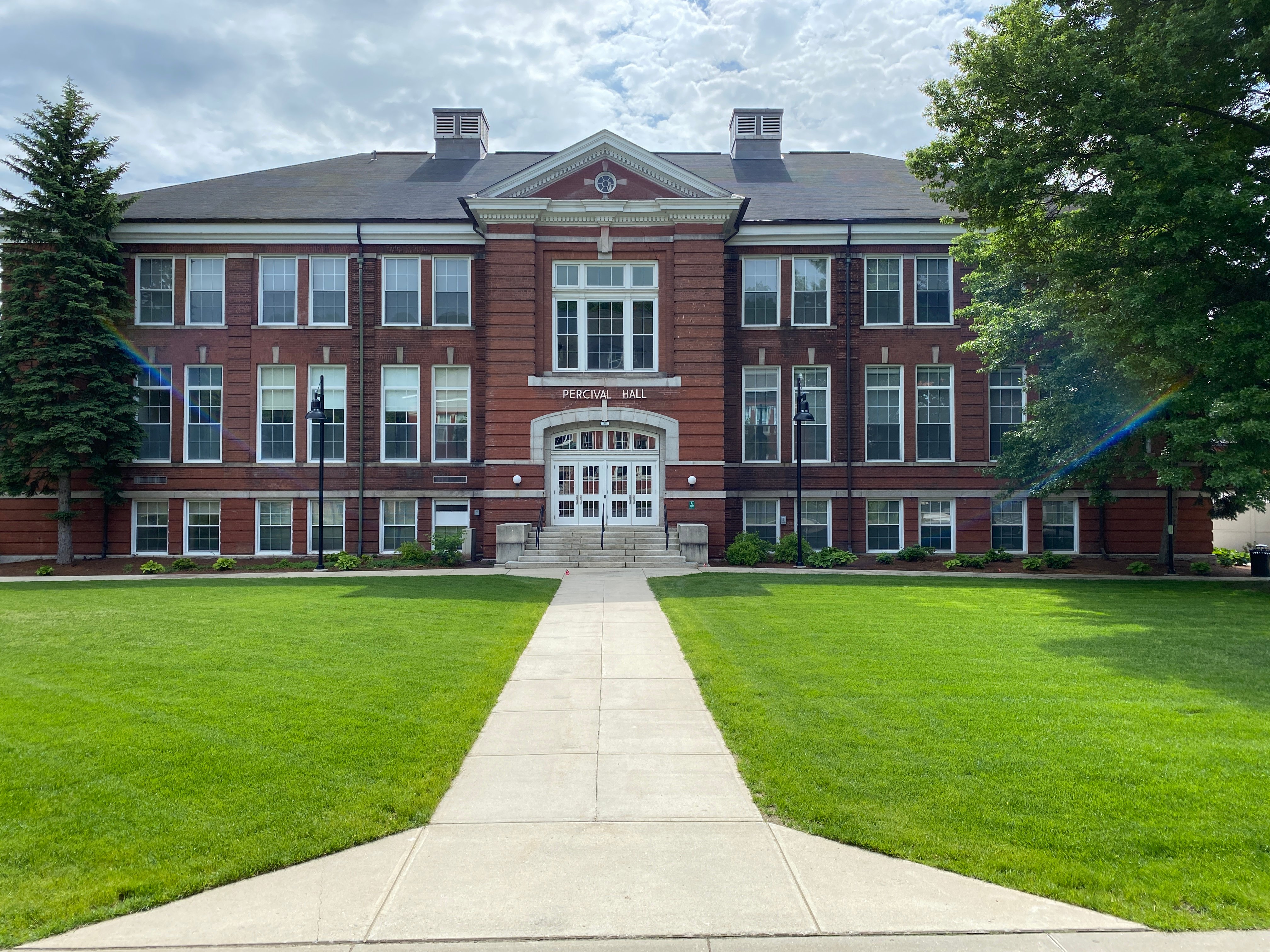 Percival Hall holds a significant place in Fitchburg State history originally serving as the on campus functioning
elementary school for teacher training and education. With the education program housed in a new modern school elsewhere on campus this project revitalizes the historically significant building with that legacy in mind.
Rich wood tones, historically sensitive detailing, and restoration of original features where available enhance the original architectural character of the 100+ year old facility. Modern amenities, like energy recovery air heating and cooling, modern presentation systems, lighting and daylighting controls, wifi and announcement systems modernize the student experience.
Program elements like a presentation and conference suite, dual function collaborative/meeting spaces, and common area lounge spaces provide a dynamic facility capable of handling a wide variety of uses and users. Designed to serve as an academic building Percival Hall is also quite comfortable hosting conferences, presentations, and campus faculty meetings.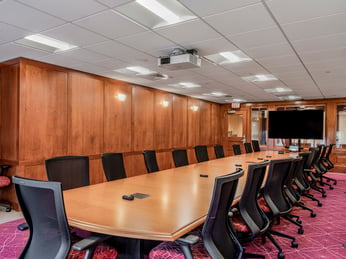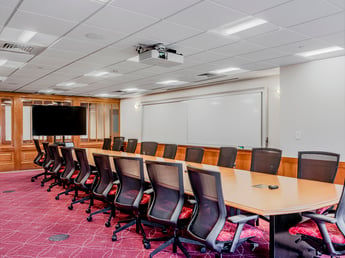 A comprehensive accessibility approach modernized all spaces within the building making Percival Hall fully accessible and compliant. Entrances to classrooms and other spaces were widened to provide proper clearance for accessibility. The ground floor
level received a new accessible lift and wheelchair ramp to provide access at both ends of the building.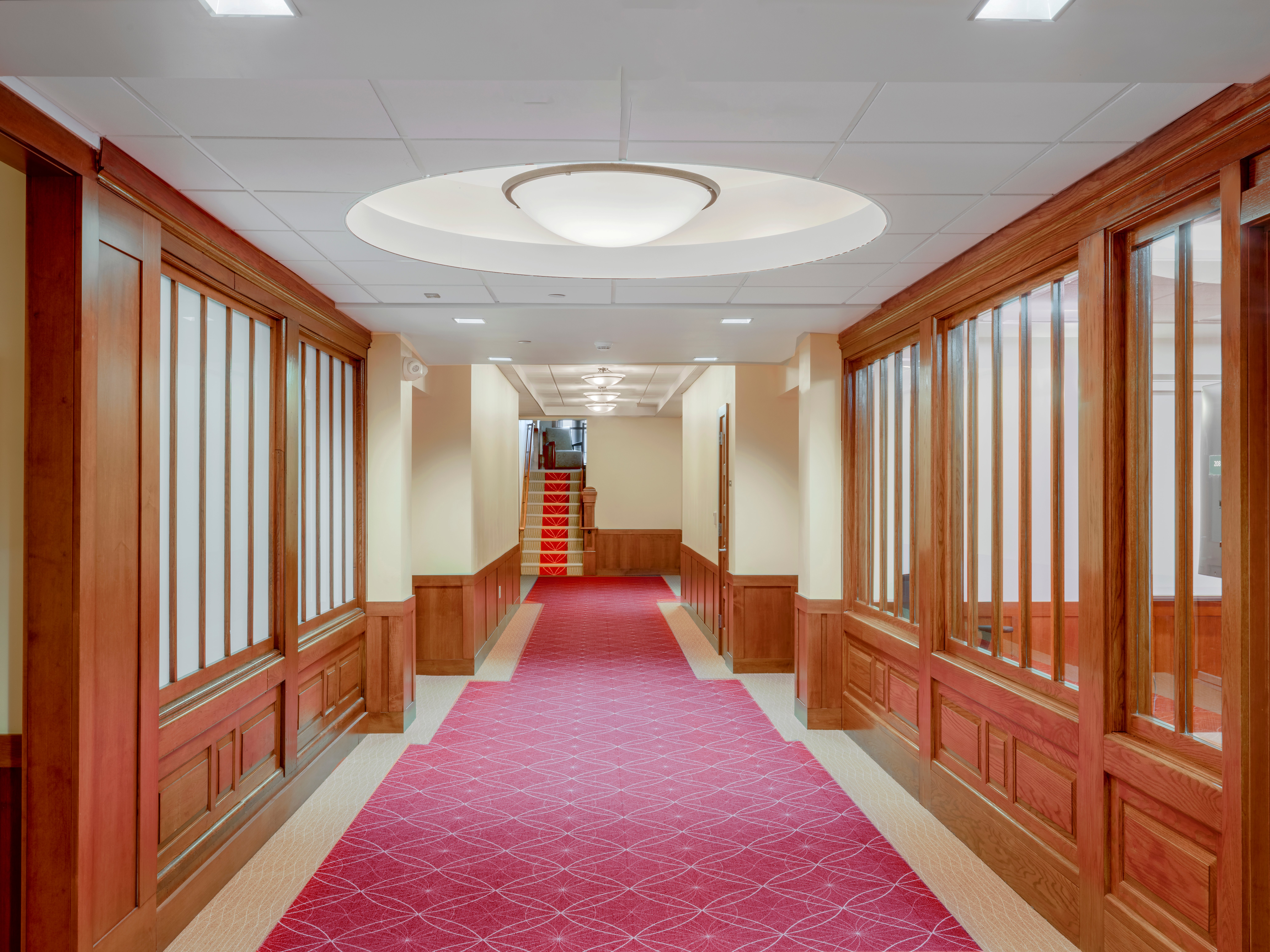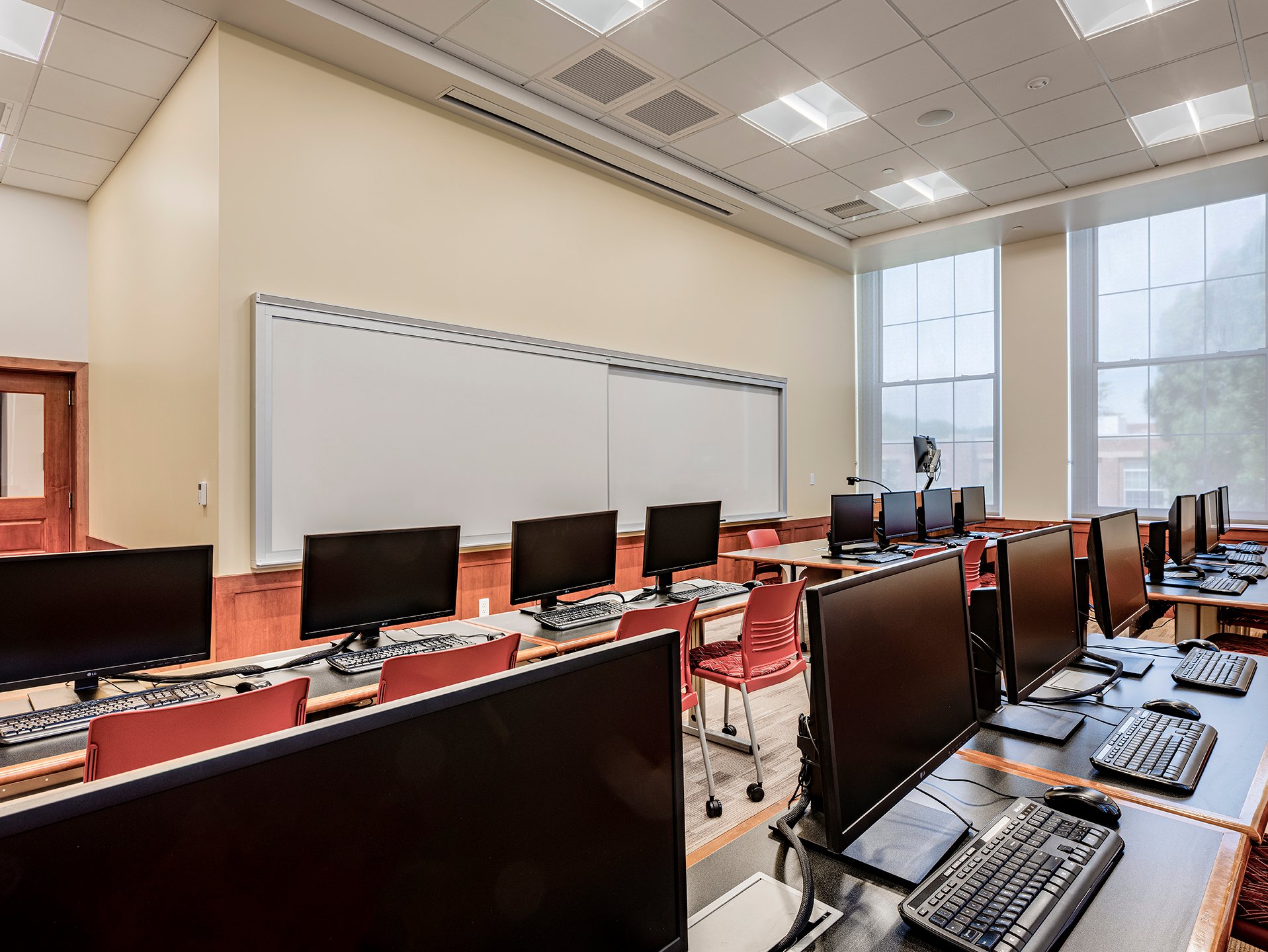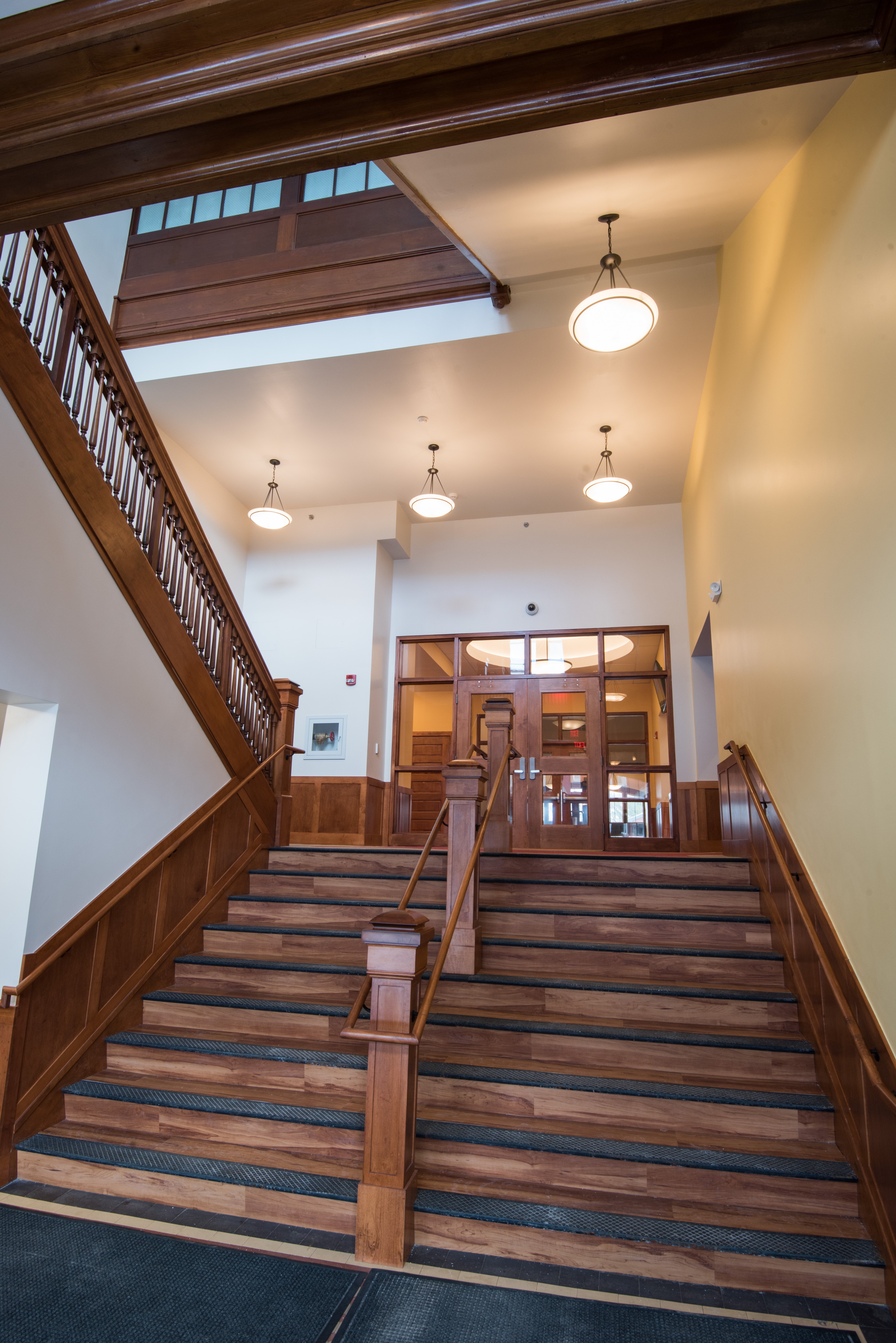 Photo Credit ©Joshua Touster + ©Keitaro Yoshioka