Olney Teaching Laboratory
The layout provides centralized fume hoods for instruction and observation. A multimedia presentation space is located in the center of the room for demonstrations and presentations.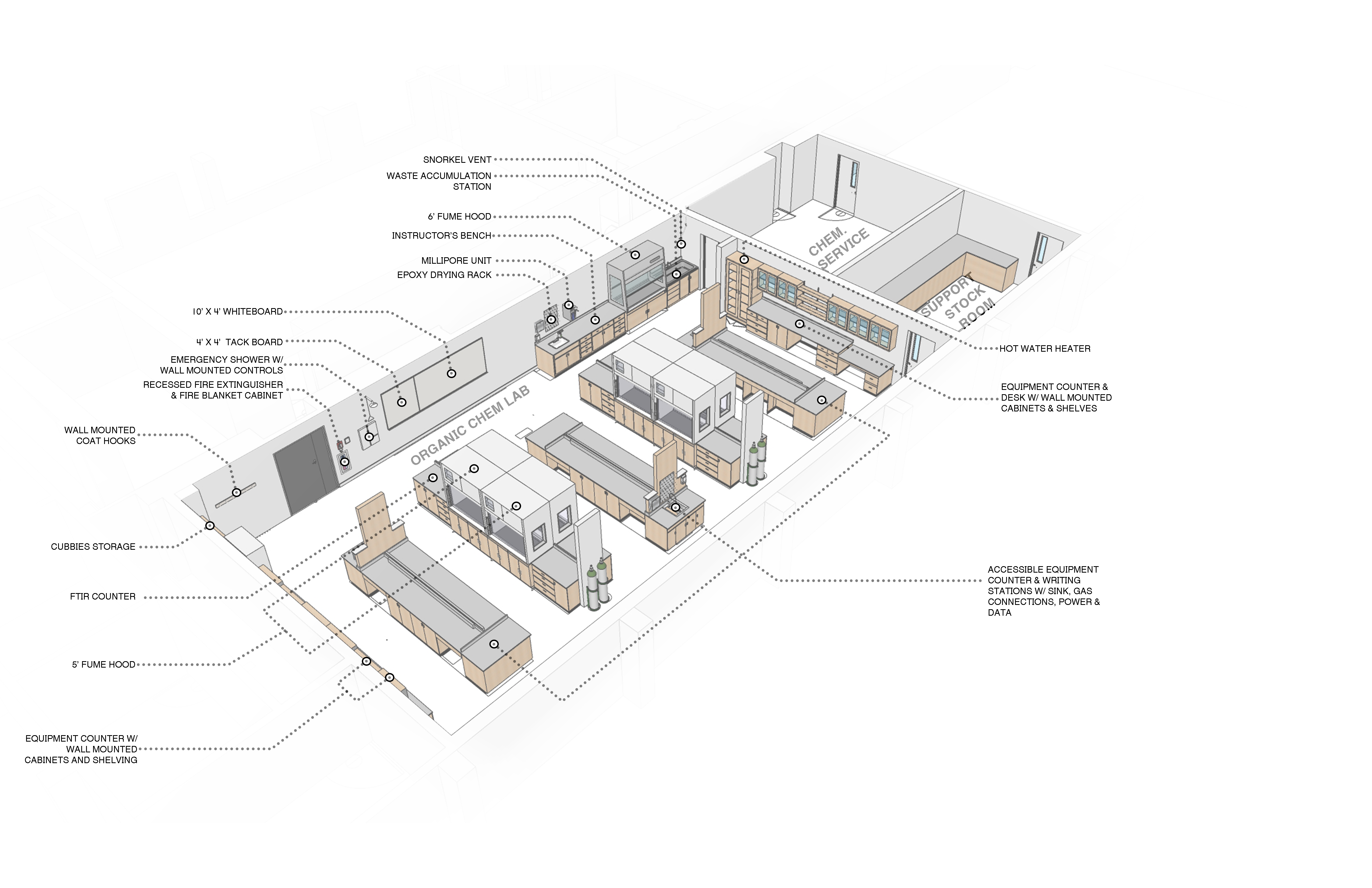 The adjacent room 306 is split in half to create a new chem prep room and stock room for class support directly accessible by instruction staff. An instructor hood and prep station is located near an adjacent chem prep room for easy access.
This project sets up a shared prep area for the future renovation of the adjacent 308 lab.