Olney Organic Chemistry Lab
This project, along with its partner project Olney 304, completely renovate the main chemistry teaching labs on UMass Lowell's North Campus.
The space focuses on clear unobstructed sight lines to allow for instruction and supervision while also allowing for a flexible teaching and lecture style.
Fume hoods are organized along the perimeter wall to allow for clear supervision.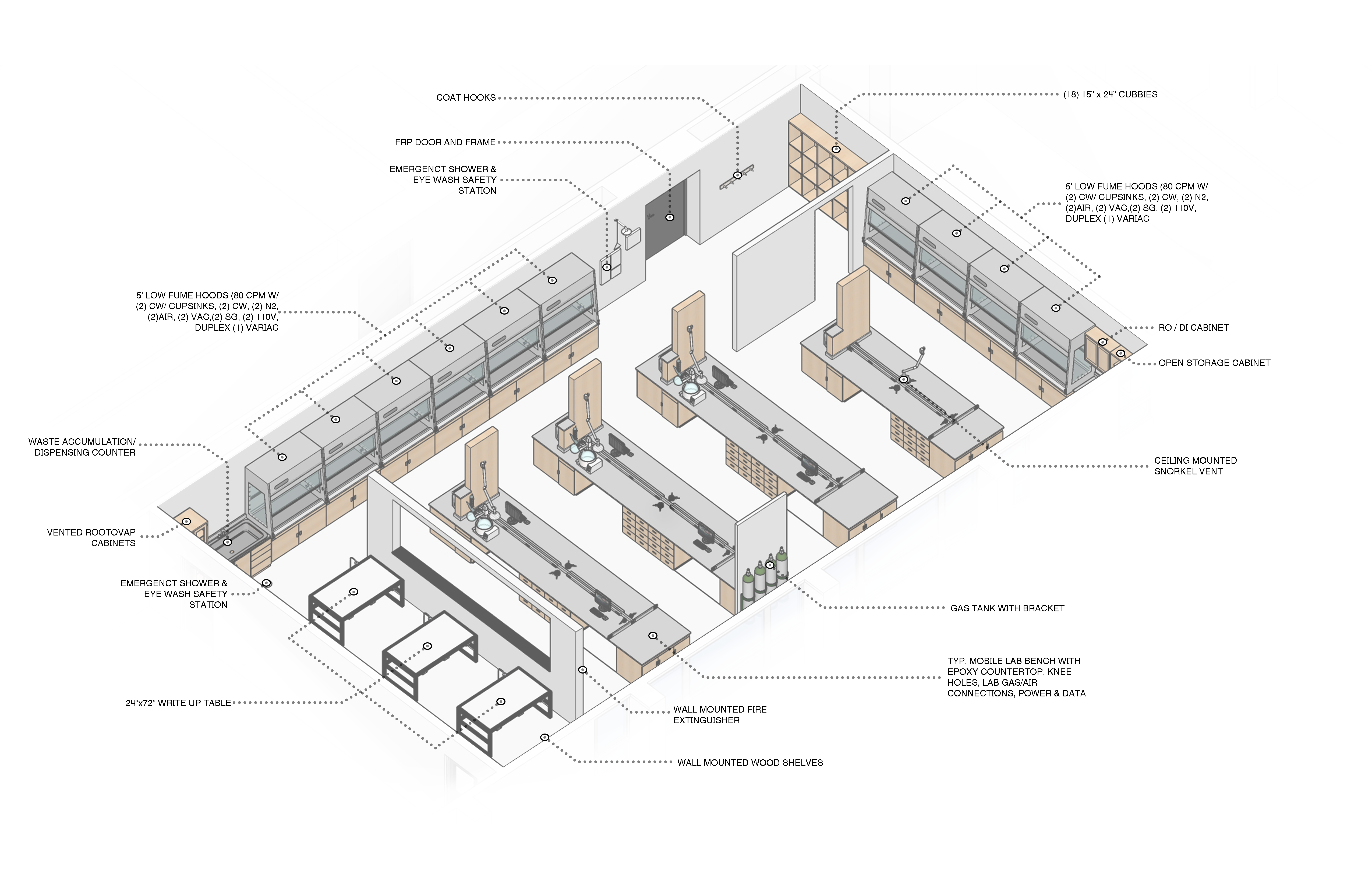 A flexible lecture space is designed to be setup in a number of various layouts to accommodate demonstration, lecture, presentation, and testing.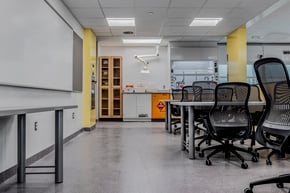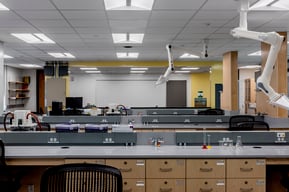 Low air flow fume hoods, energy efficient building systems, variable air volume controls, and energy recovery systems were utilized to maximize the energy efficiency of the laboratory space.
Accessible fume hoods and workstations are integrated to provide truly equal access for all students and instructors.
Safety features are clearly visible and integrated seamlessly for easy access and convenient maintenance.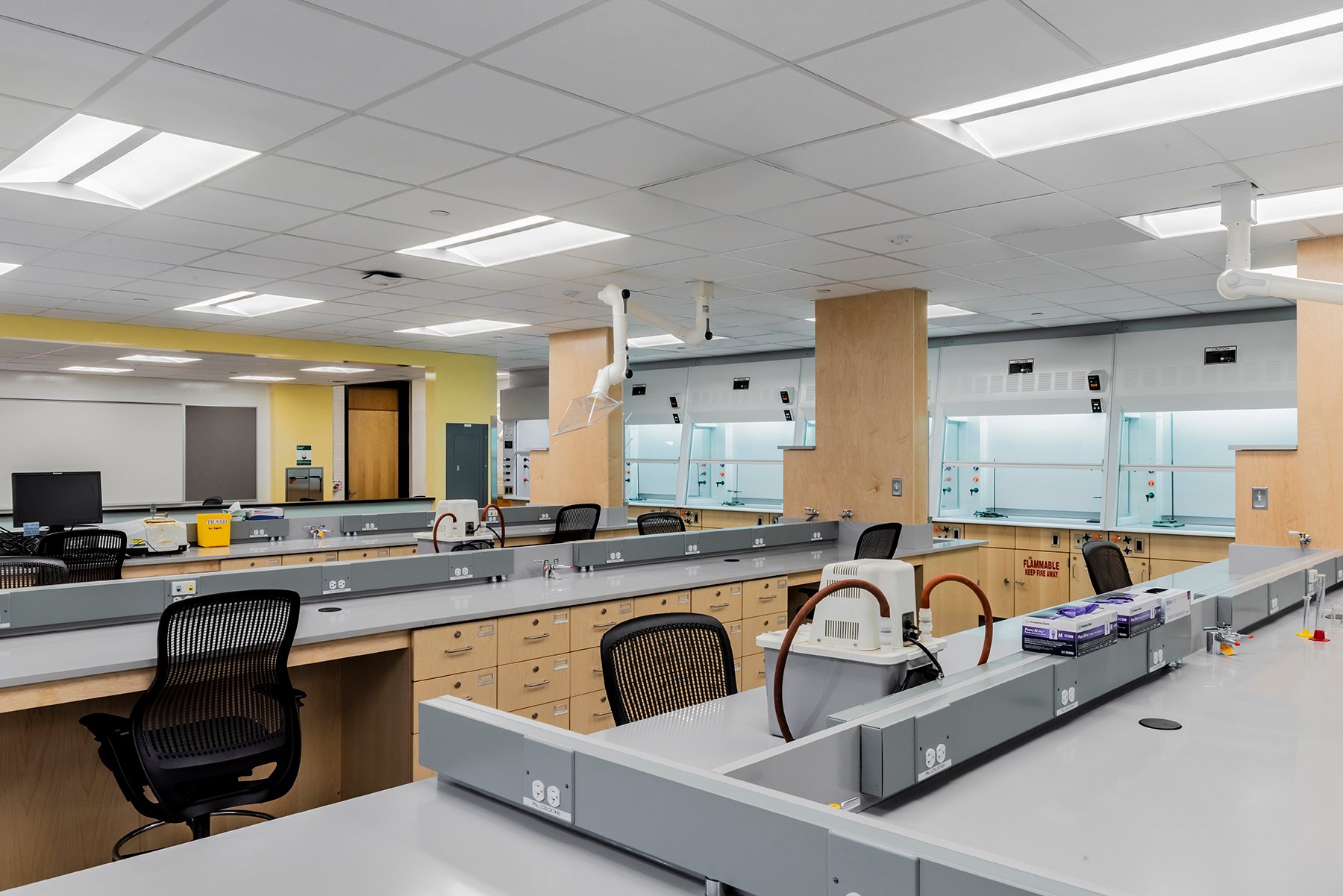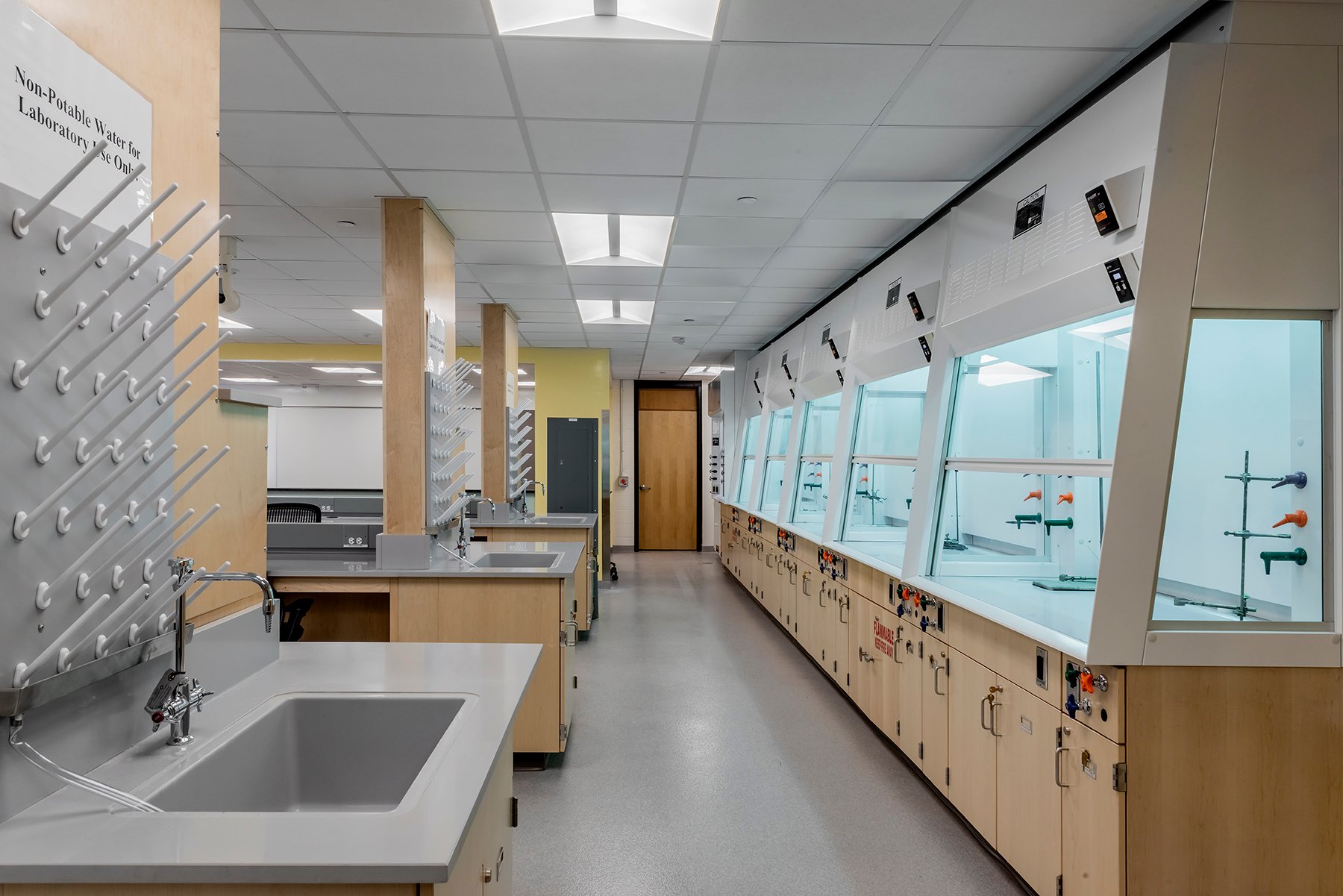 Photo Credit ©Keitaro Yoshioka