Olney Research Lab
This renovation creates a new bio chemistry research and instruction lab. The program includes three main elements, a main laboratory space, cell culture, and a separate write up and monitoring room. The main laboratory space is broken down into sections with specialized work areas for research experimentation and instruction.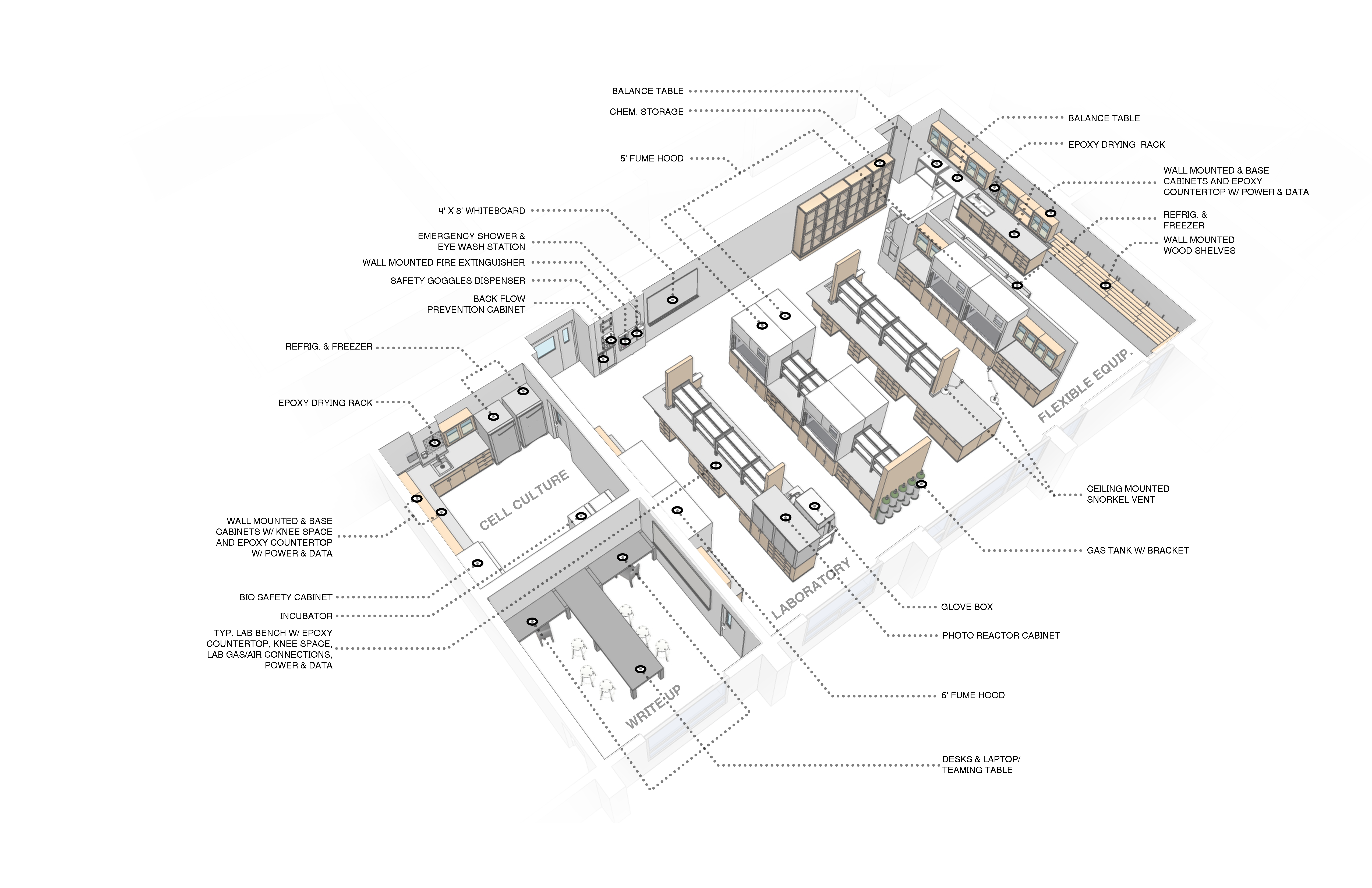 Cell culture and pathology space is designed around the researchers the specific process with incubation, bio-safety cabinet sample prep, and storage in one space isolated for safety and for controlled access.
The main laboratory space features a series of specific functions for experimentation. The facilities are designed to be managed remotely and continuously for data collection and monitoring around the clock.
The laboratory is self contained with flexible equipment space allowing for changes and expansion. Support and supply storage is integrated in the space, as is a small huddle and lecture/demonstration space.