Lincoln Industrial
This segmented light industrial building was designed as a headquarters and manufacturing facility for a local tool and machine company. The facility is highly flexible allowing for each segment to be isolated for a different tenant or connected for a larger use.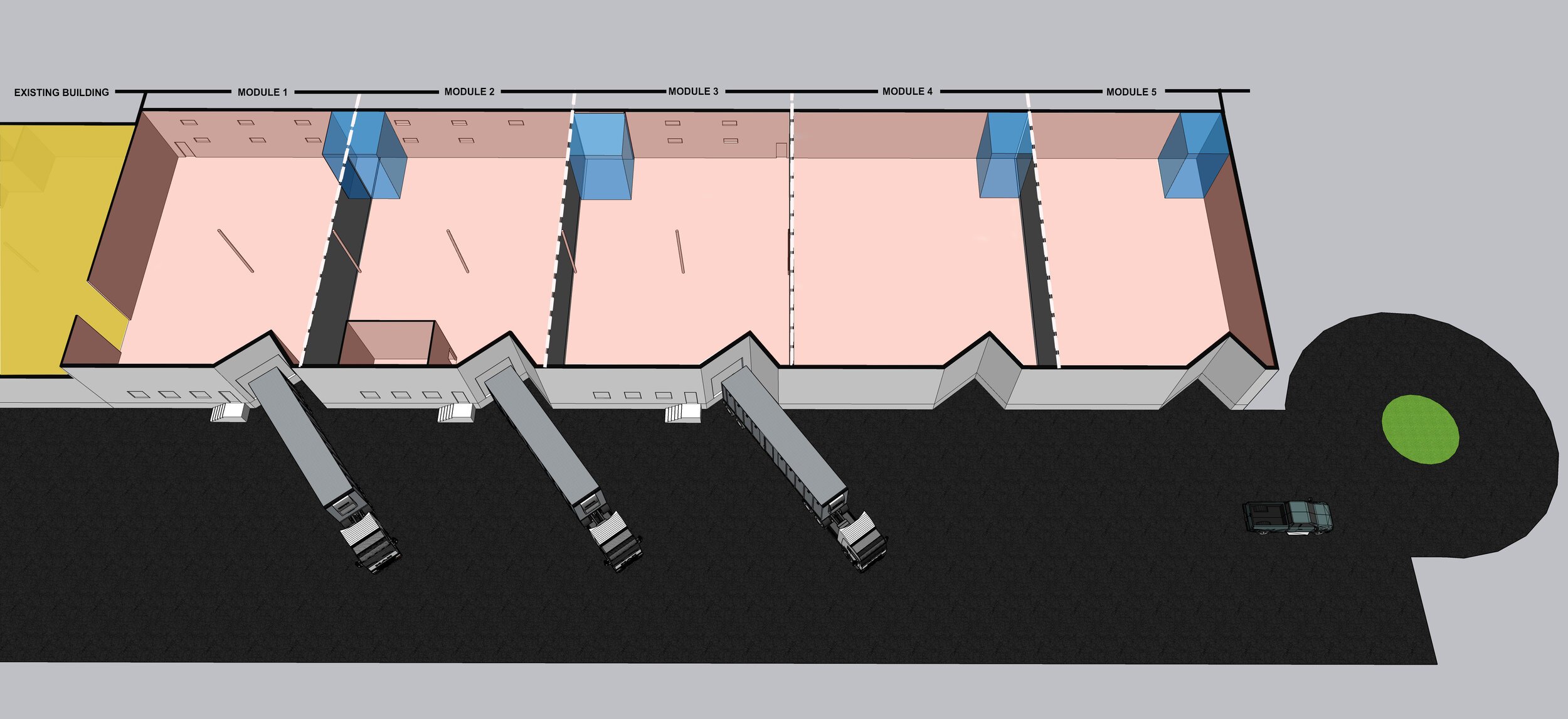 Each segment is structured for customization allowing mezzanines and installation of various high bay industrial equipment allowing all types of uses from machine shops to chemical manufacturing, or distilleries and breweries.
Elevated loading docks on one side and a ground level entrance on the other allow the building to be fully accessible to visitors and employees with level trailer loading on the other side.
Building services are coordinated to allow for easy upgrade and modification for various potential industrial uses.