English Department Offices
This sensitive renovation of 236 Bay State Road refreshed the academic offices of Boston University's English Department. The project was a mix of intensive renovation work and light detailed refresh work.
The project completely restructured the first floor lobby which had structurally failed over the 100+ year history of the building. The renovation modernized fire barriers and enhanced occupant safety throughout the building.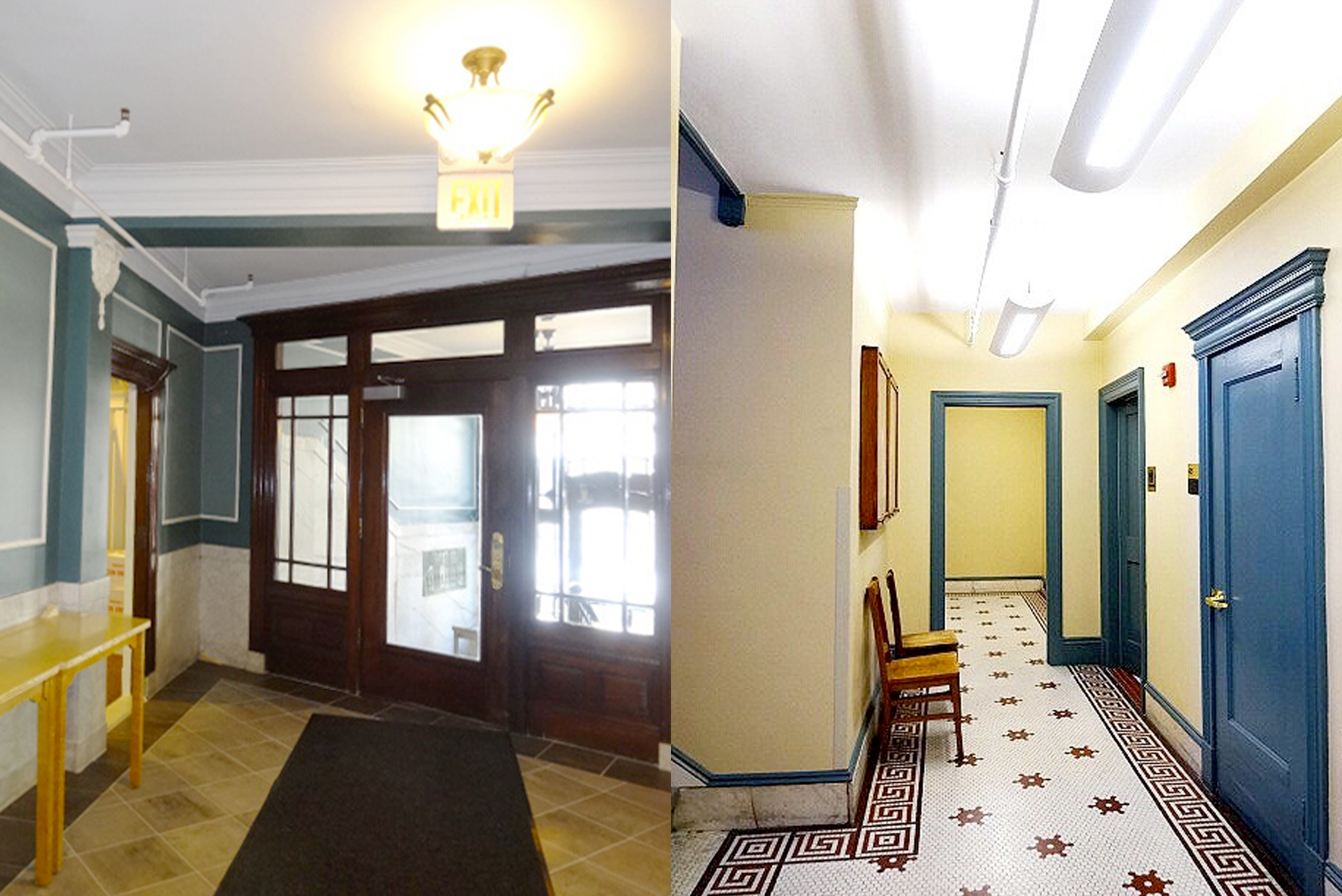 Egress routes on the first floor were reworked to comply with code. The front entry was completely re-built to maintain the historic feel of the building while bringing the entry into compliance with modern building codes.
Old building systems were re-organized and modernized to provide the University with a clean, fresh, modern office building with the historic nature of the facility revived and enhanced.
Offices throughout the building were refreshed and updated to serve the new occupants and provide services in each space. New finishes, updated services, and signage and wayfinding updates to match BU standards create a cohesive feel throughout the building bringing it in line with BU's sophisticated campus standards.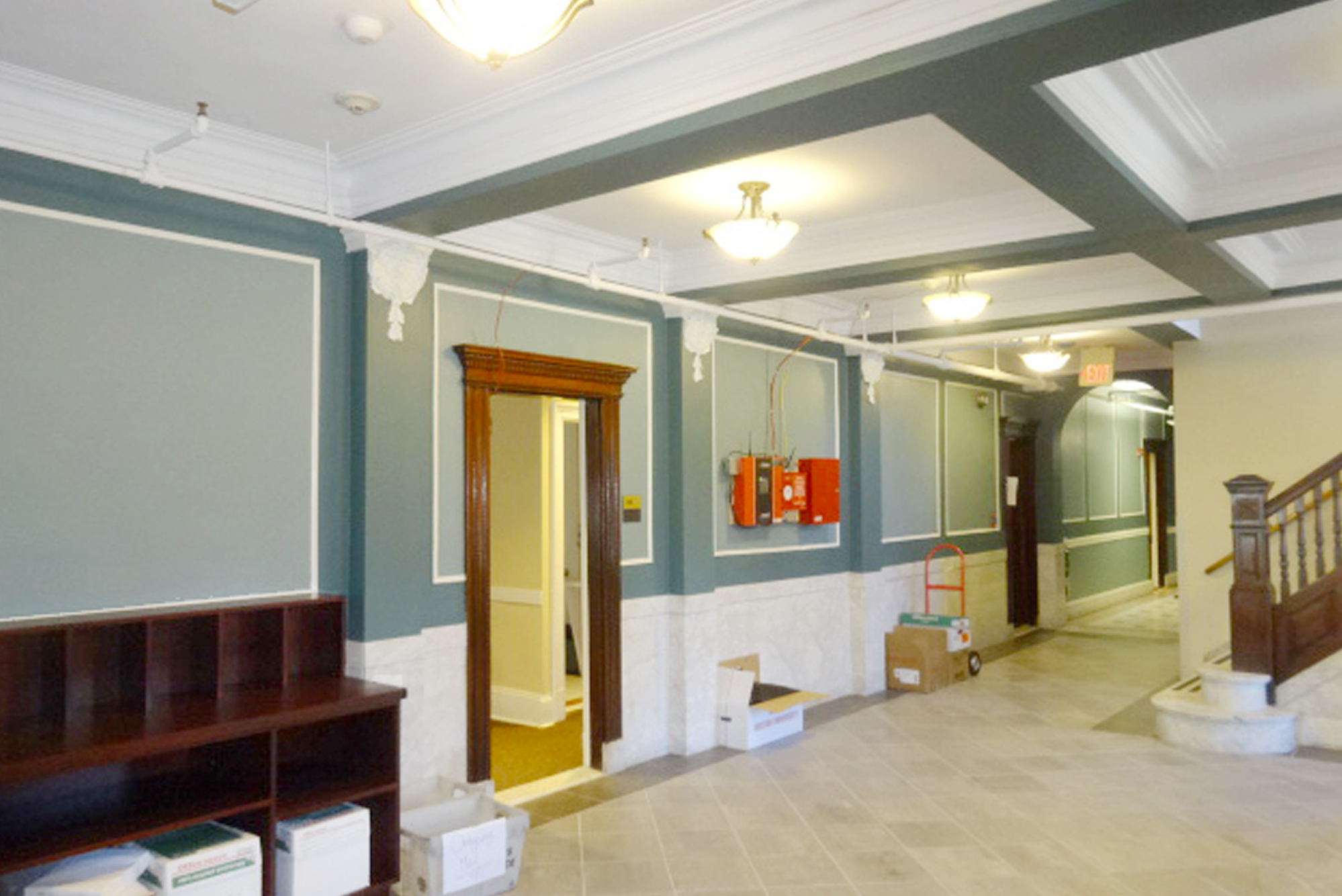 Photo Credit © Boston University